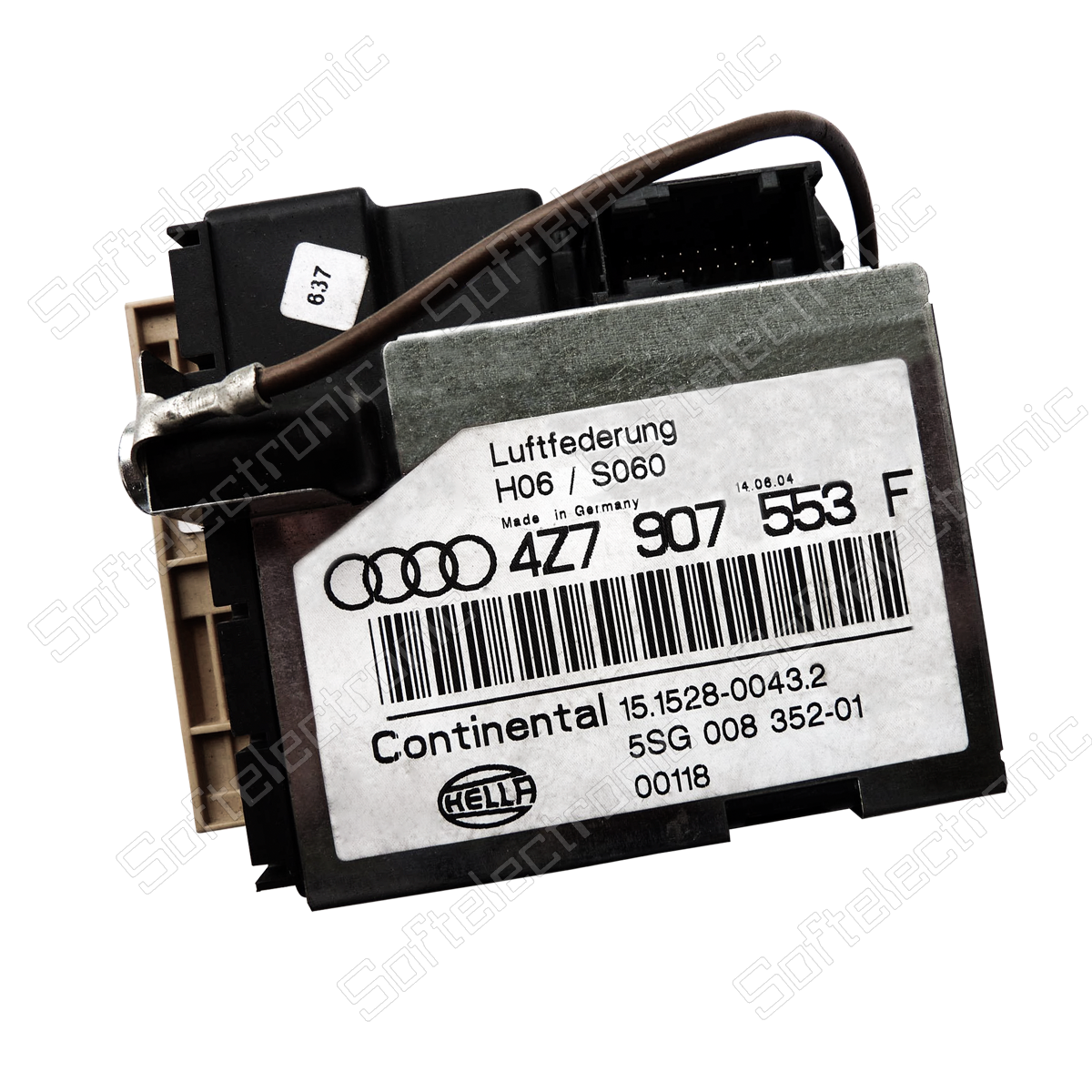 Repair Audi Suspension Level Control Module
Softelectronic repairs electronics and electronic modules for Audi.
Typical Problems
- Hardening of the suspension
- The module does not work
- No communication
Repairs
Softelectronic repairs defective electronic modules and computers for vehicles.
Additional Information
Part number:
4Z7 907 553 A, 4Z7907553A, 4Z7 907 553 G,
4Z7907553G, 4Z7 907 553 F, 4Z7907553F
Warranty 6 Months
Six Months Unlimited Mileage Warranty
Warranty covers Shipping Costs.