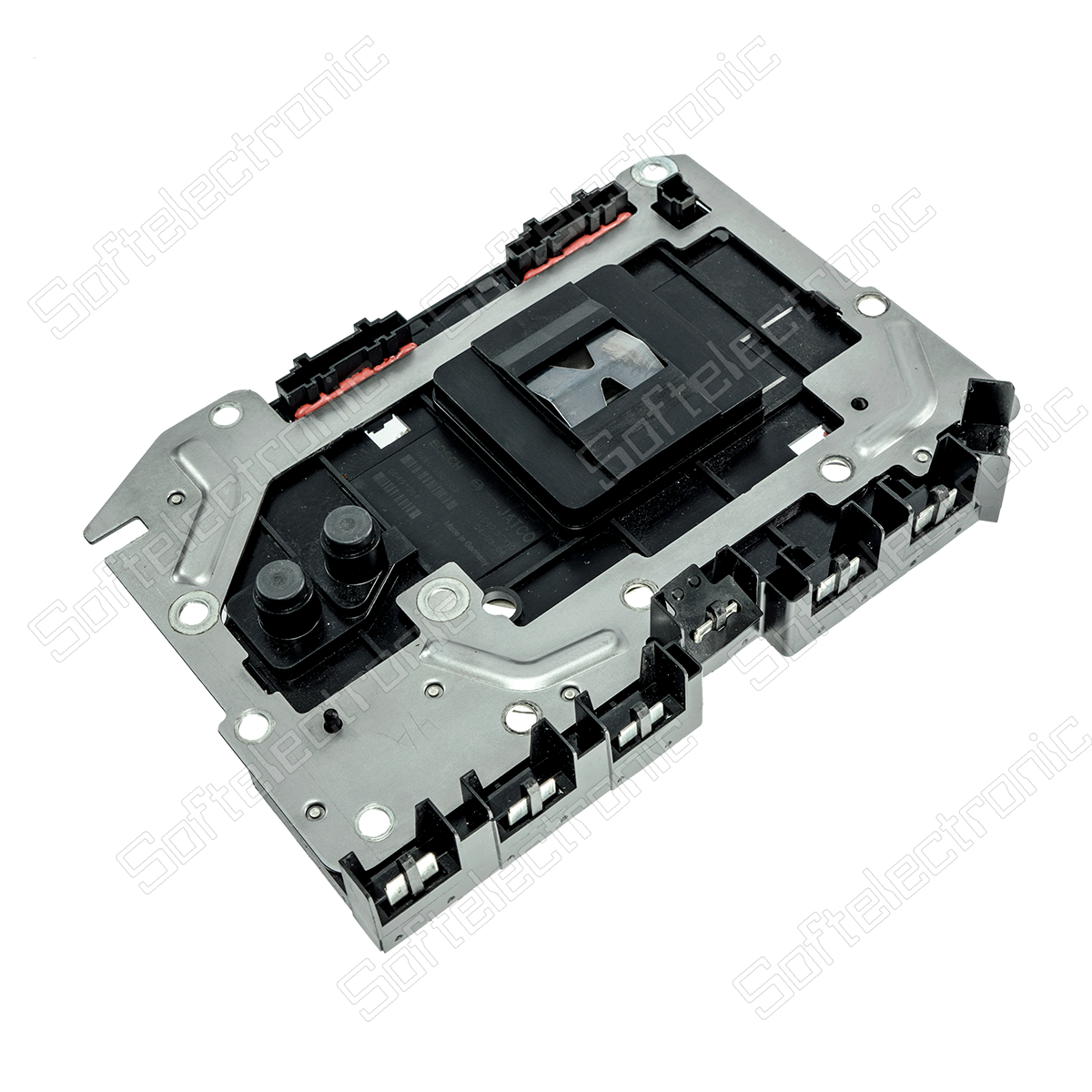 Infinity Jatco 0260550002 RE5R05A TCU
TCM / TCU – Transmission Control Module
Typical Problems
P1710 – ATF Temperature Sensor Circuit
P0717 – Turbine Revolution Speed Sensor
P0740 – TCC Solenoid Circuit
P0744 – A/T TCC Solenoid Voltage Function
P0745 – Line Pressure Solenoid Circuit
P1752 – I/C Solenoid Circuit
P1754 I/C Solenoid Function
P1757 FR/B Solenoid Circuit
P1759 FR/B Solenoid Function
P1762 D/C Solenoid Circuit
P1764 D/C Solenoid Function
P1767 HLR/C Solenoid Circuit
P1769 HLR/C Solenoid Function
P1772 LC/B Solenoid Circuit
P1774 LC/B Solenoid Function
P1815 Manual Mode Switch Circuit
P1841 ATF Pressure Switch #1 Circuit
P1843 ATF Pressure Switch #3 Circuit
P1845 ATF Pressure Switch #5 Circuit
P1846 ATF Pressure Switch #6 Circuit
Repairs
Programming

Cloning

Repair of the sensors

Repair of the valves
For Example:
We take a computer from Navara 2.5 diesel engine and adapt it to be used in a Titan 5.6 petrol/ gasoline engine or we modify it for a specific car model at customer's request.
There are JATCO RE5R05A transmissions, which use HITACHI computers. We replace the damaged HITACHI computers with allready recycled and programmed by us, Bosch computers.

TCU Bosch number: 0 260 550 002 are used in 5 - gear automatic transmission from 2002 onwards.
Nissan: 350Z, Pathfinder, Navara, Frontier, Armada, Titan, Xterra, Infinity Q45, CX25, FX35, FX45, G35, M35/35x, QX56.


Additional Information
Jatco part number: 31040 90X10
Bosch part number: 0260550002
Warranty 6 Months
Six months Unlimited Mileage Warranty
Warranty covers Shipping Costs