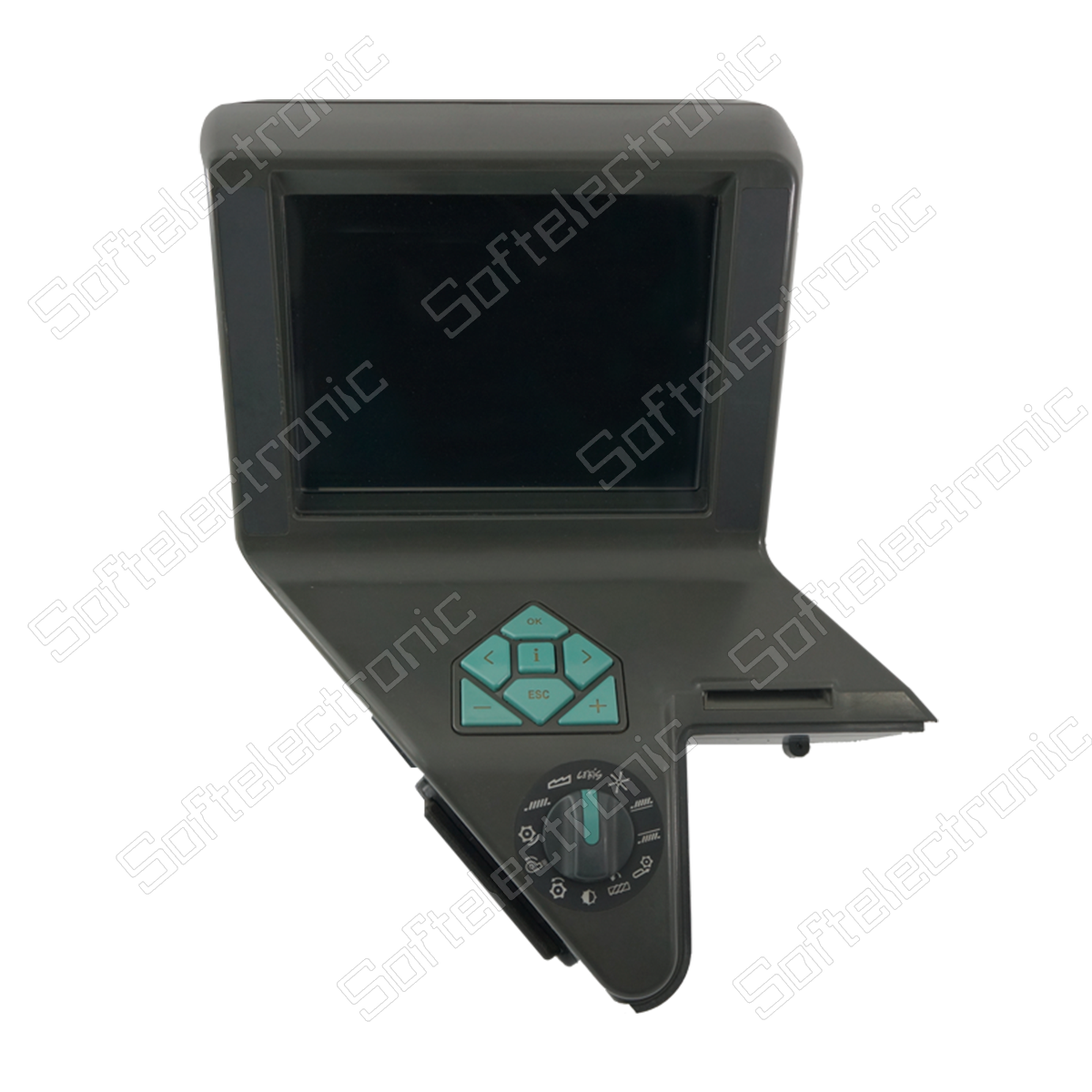 Repair Control Unit Claas Cebis + Chipkarte 013321.1
The CEBIS control panel is a dashboard for agricultural machinery, allowing the driver to view various machine data as well as make basic machine settings. In this way the driver takes advantage of the maximum installed power of the machine.
Typical Problems
- the module does not work
- restarts
- the display does not work
- does not load software
Repairs
Softelectronic repairs control panels, as well as computers and control modules for agricultural machinery.
Additional Information
Installed in:
LEXION 410-405 CHASIS: 452
LEXION 430-415 CHASIS: 453
LEXION 460-440 CHASIS: 454
LEXION 460-450 TERRATRAC CHASIS: 457
LEXION 480 CHASIS: 466
LEXION 480 TERRATRAC CHASIS: 468
Warranty 6 Months
Six Months Unlimited Mileage Warranty
Warranty covers Shipping Costs.