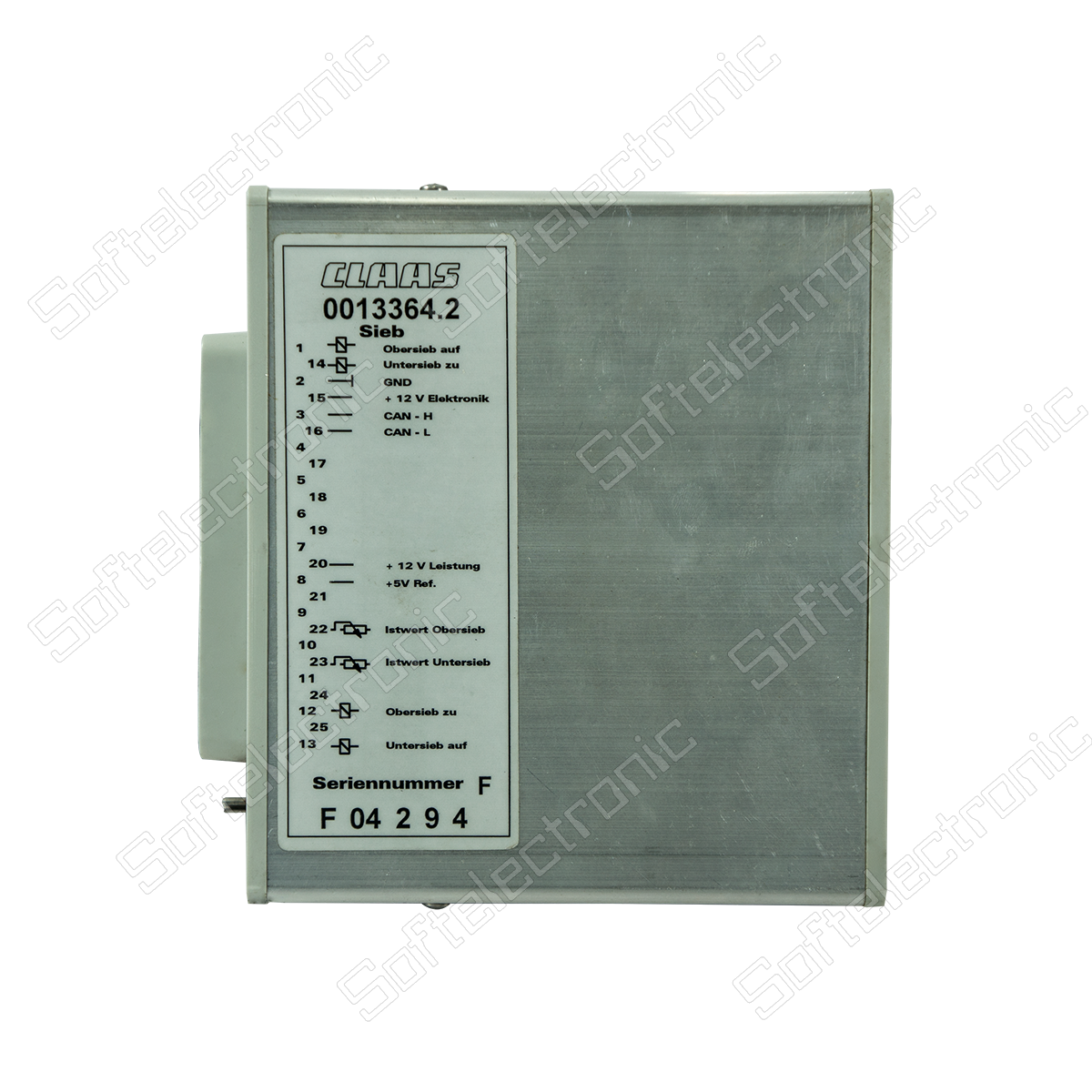 Repair Control Unit Claas Sieb 0013364
Softelectronic repairs all types of displays, joysticks, control panels, terminals and computers for agricultural machinery.
Repairs
Softelectronic repairs control panels, as well as computers and control modules for agricultural machinery.
Additional Information
Part number: F04294, 0013364
Warranty 6 Months
Six Months Unlimited Mileage Warranty
Warranty covers Shipping Costs.