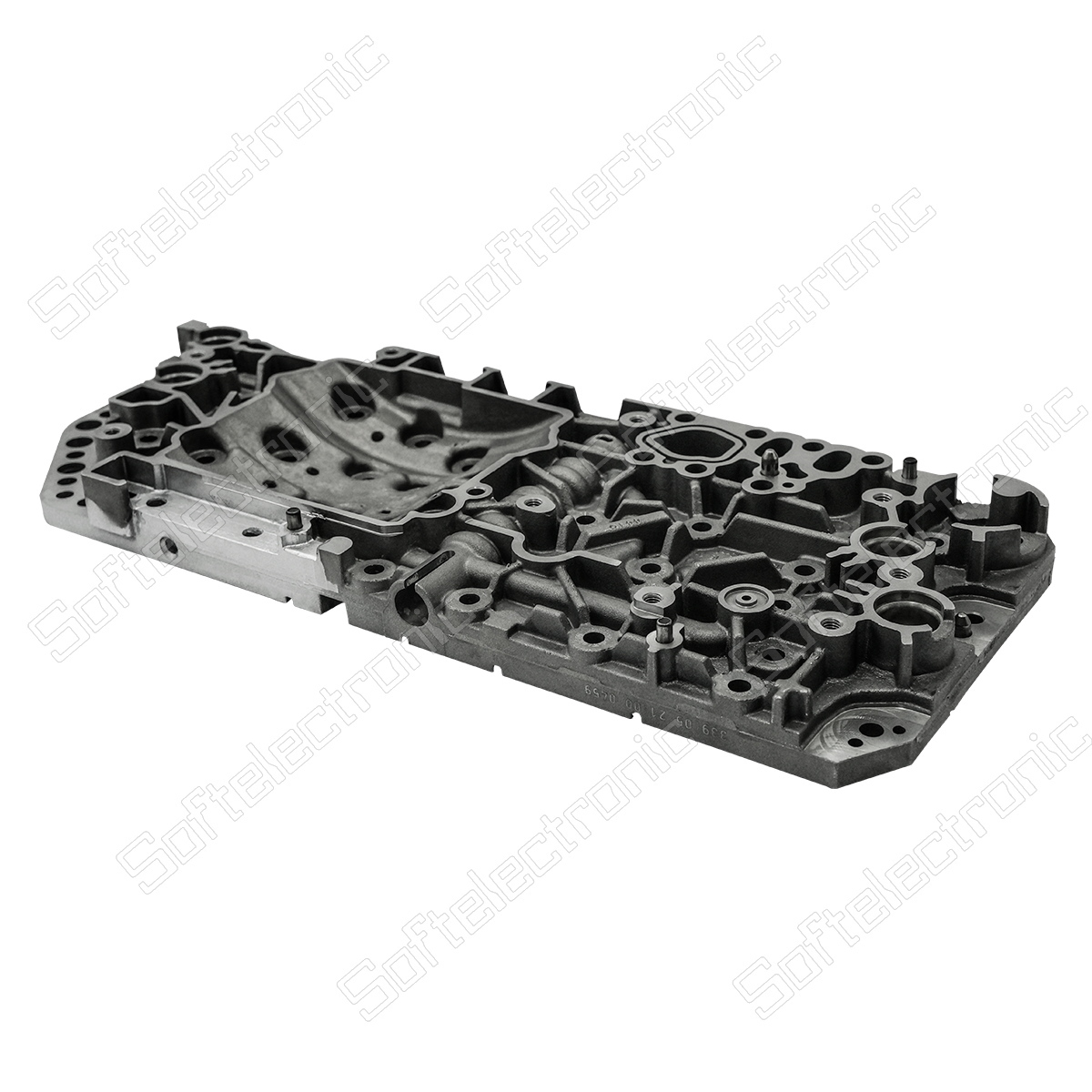 Repair Mercedes 722.8 Valve Body
Softelectronic repairs and prophylaxis of Mercedes valve bodies.
Typical Problems
P0868 – The actual hydraulic pressure in the continuously variable transmission ( CVT) is too low
Possible Reason - Crack in the upper part of the valve body
Repairs
We send you a refitted and reinforced unit in return for your broken unit. We only need the upper part of the valve body as shown in the picture.
After the repair/ replacement of the product, it is ready to be mounted in the same car without further coding.



Additional Information
Part number:
R 169 377 15 01 ( 05 ), R169377150105, R1693771501
R 169 377 20 01 ( 06 ), R169377200106, R1693772001
R 169 377 21 01 ( 07 ), R169377210107, R1693772101
R 169 377 21 01 ( 08 ), R169377210108, R1693772101
Warranty 6 Months
Six months Unlimited Mileage Warranty
Warranty covers Shipping Costs